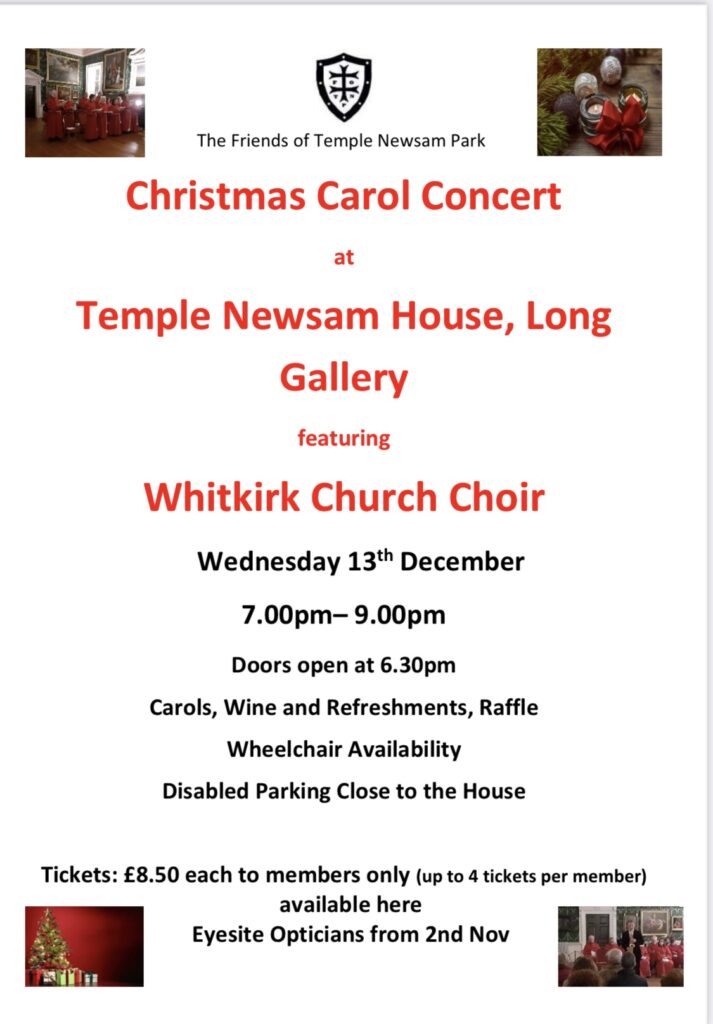 It's that time of year again. The ever popular Carol Concert takes place on Wednesday 13th December 2023 at 7pm (Doors Open 6:30) in the magnificent Long Gallery. The music is provided by St Mary's Whitkirk Church Choir and the event is finished off with festive snacks and drinks. There is also a raffle in aid of Friends projects which benefit the Estate.
Tickets are £8.50
and available from 2 November at Eyesite Opticians, 198 Selby Road, Halton (cash or cheques made out to Friends of Templenewsam Park). Please have your membership card or number when purchasing at Eyesite
Online ticketing will not be available until 20th November.
We look forward to seeing our members enjoy this annual event which we love hosting