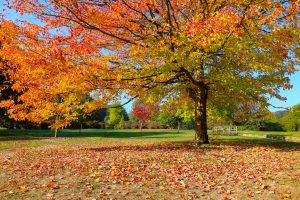 Formed in 1999, Friends of Temple Newsam Park was originally made of members from the nearby areas of Halton, Colton, Whitkirk and Austhorpe.
The group was formed with the goal of protecting, preserving and improving the historic parkland for current and future generations.
Since then we have grown in size to include members from across the entire city of Leeds who appreciate Temple Newsam Park for all it has to offer, and we continue to support the park with our programme of varied events and fundraising – to date we have raised over £100,000.
What are our aims?
We work to enhance, maintain and protect Temple Newsam Park, by promoting its appropriate use.
We work with the local community to build pride and commitment to Temple Newsam Park, acting as a voice for the public to the local authority and estate management.
What do we do?
We hold regular meetings with estate management and staff to discuss matters concerning the park.
We arrange talks and social activities.
We act as a channel for our members to express opinions and concerns about the park.
We organise teams of volunteers who offer practical help to the park.
We communicate with Leeds City Council and other bodies when necessary to support our aims.
We produce and deliver three newsletters each year.
We organise guided walks through the Temple Newsam estate with experts on various subjects.
Since our founding we have raised over £100,000, and we continue to raise funds through grants, sponsorship and our own events.
We hold group membership of the Leeds Civic Trust and the Leeds Tree Wardens, helping to support our aims across the city of Leeds as a whole.
What have we done?
See our projects page for a list of just some of the projects we have supported over the years.
Our Constitution
If you are interested in our constitution you can view or download it below